HARRIET KELSALL BESPOKE JEWELLERY was brought to life in 1998.
But it didn't stop in its starting point of Harriet's kitchen table! Her innovative concept was set for bigger things and by early 2000 had expanded, moving to her first studio in the North Hertfordshire village of Weston. Award followed award and by 2002 had received a special commendation from the judges at the National Jewellery Awards.
Alongside Harriet's talent and prestige, growth continued. In 2004 we moved to a newly converted Tudor barn just down the road, in Halls Green near Hitchin. The studio was opened by Charlie Higson, better known as Swiss Tony from BBC TV's The Fast Show! The Hertfordshire Jewellery centre offers a completely different approach to retail and bespoke design, with an open view to our onsite goldsmith's workshop. In 2012, this concept lead to the retail industry heralding it as one of the most significant achievements of the year.
In 2005 the vision of a 'Design for the High Street' concept store was realised through the opening of a new branch in Green Street in Cambridge. It's a friendly, walk-in design studio that has achieved the UK Jewellery Award for innovation.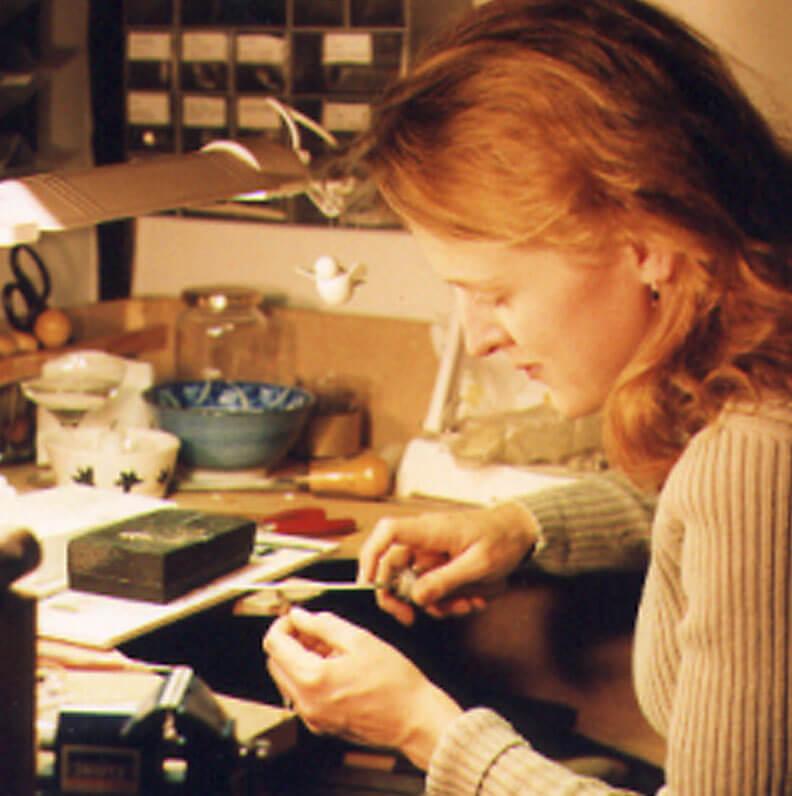 We continued to grow and in the year that marked twenty years since Harriet launched the business, our third location opened its doors in North London's Primrose Hill. Just moments away from the green open spaces of Regent's Park and Primrose Hill, the London Studio & Shop combines cutting edge retail with a working design studio. 
Holding strong connections to her childhood, it was only fitting that her next venture was opening a 4th studio on Chequer Street, St Albans. Surrounded by history, iconic cobbled streets and a stone's throw from the Cathedral, it's the perfect setting to share our creativity.
Today Harriet Kelsall Bespoke Jewellery is a team of over 40, running events, seminars and building connections within each community the studios are a part of.  We are proud to be recognised in the UK and across the world as a leader in bespoke jewellery design and held nationally as an inspirational market-leading business.