Chloe Drake
Chloe was educated as a product designer, so combines down to earth practicality with elements of beauty. Much inspires Chloe, not least her sense of adventure (she is particularly keen on skiing), modern art, travel and photography.
Art and Design always appealed to Chloe and upon leaving school she continued to study the subject along with Product Design. She loved to design aesthetically beautiful products that were functional as well as innovative and she achieved an MDes in Product Design. It was during this time that Chloe honed her 2D and 3D CAD skills to solve design problems and come up with creative design solutions.
Whilst at Sheffield Hallam University Chloe also completed a design project in association with Gillette and became a finalist in its design competition. She found herself presenting her ideas at their head office. 
Chloe went on to do a Master's Degree, focusing on product design for children, before deciding to turn her practical and aesthetic skills towards bespoke jewellery design at Harriet Kelsall. Chloe is one of our Senior Designers and particularly loves Art Deco inspired designs and creating abstract commissions.
Chloe's Inspirations...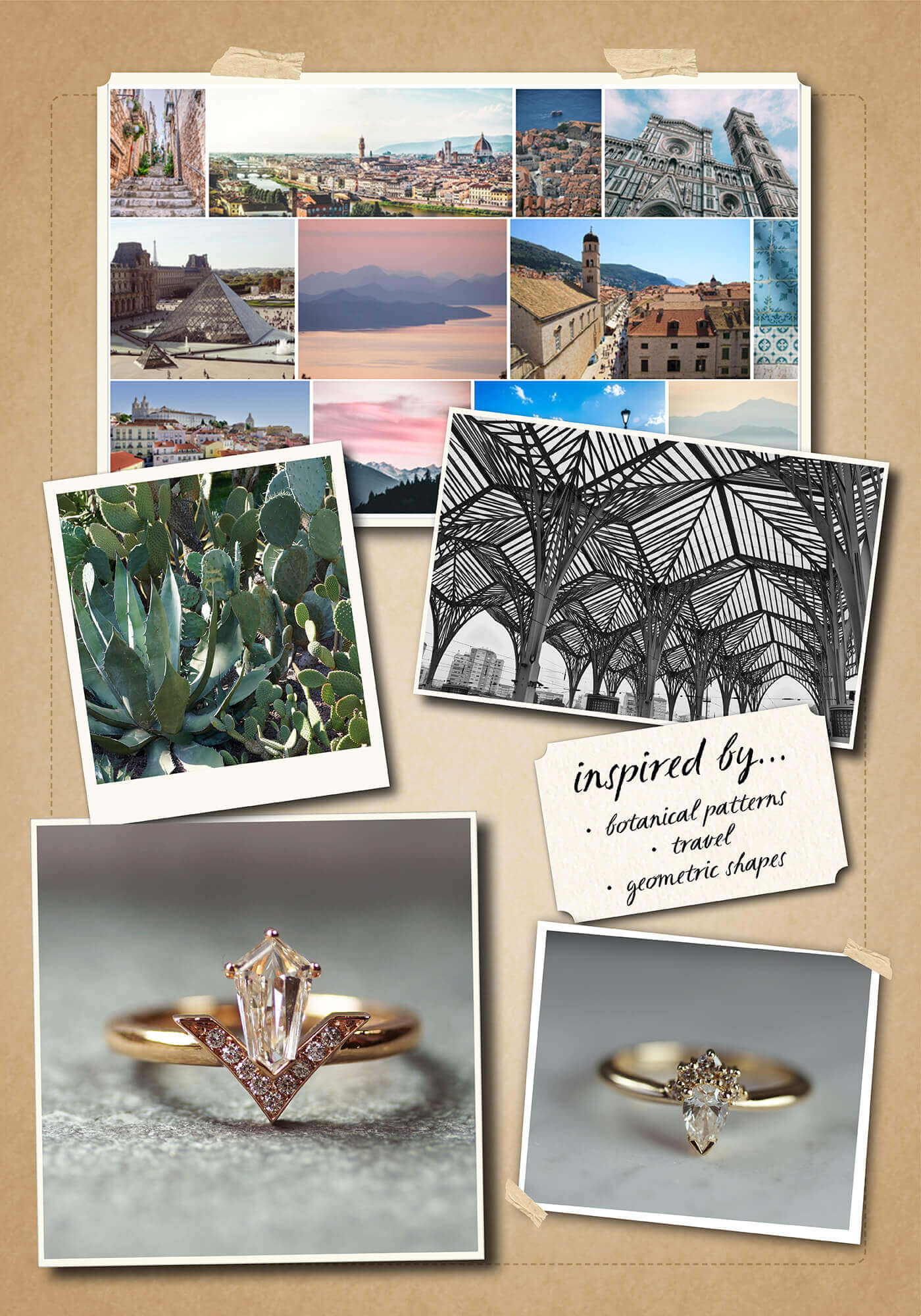 An article explaining the ins and out of choosing a peach or champagne coloured gemstones

An article highlighting the influence of Art Deco on Design Trends in Jewellery

Pearls have always been in fashion over time, and now seems to be one of those times that they are very popular again.