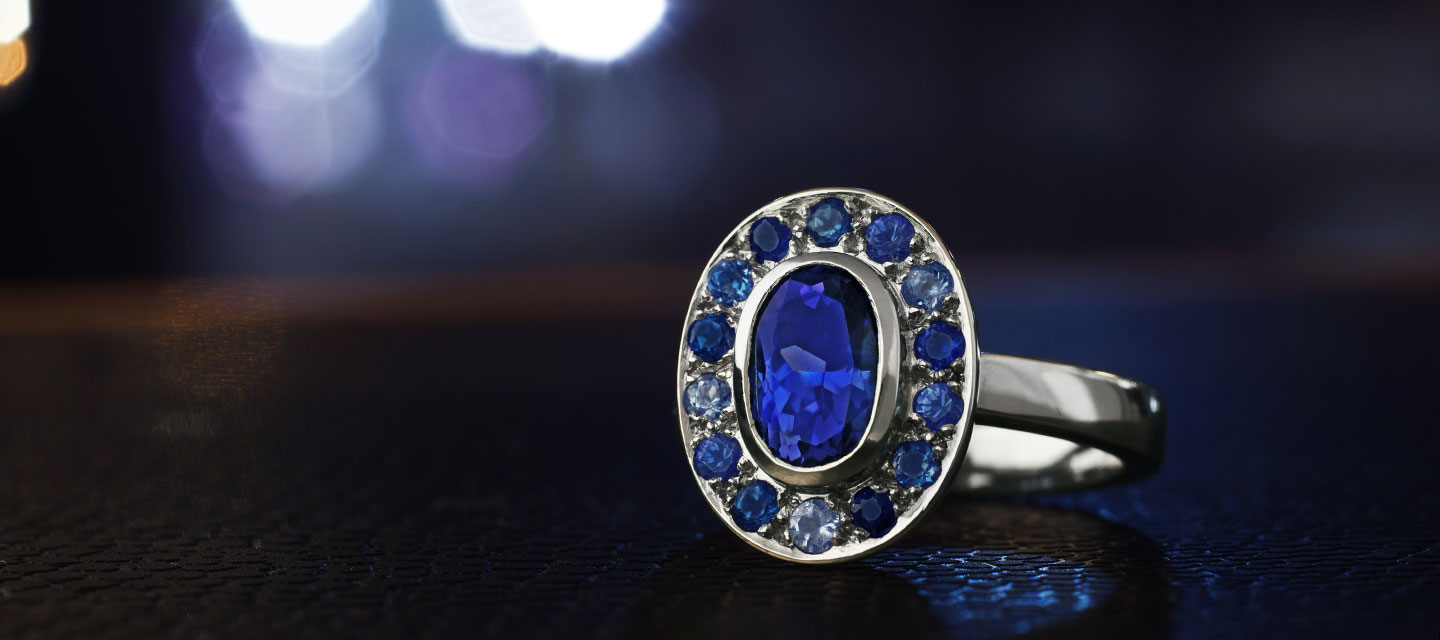 A Bespoke Customer's Story
When I proposed to my wife, I had expected to spend the weeks ahead visiting jewellery shops, trying on engagement rings and testing my credit card to its limit. But a quick search on the web brought up Harriet Kelsall Jewellery Design who offered a bespoke service - an individually handmade engagement ring, designed with us in mind, and completely unique.
This all seemed too good to be true, I thought, but a few things were worrying me. Wouldn't it be very expensive? Weren't designers people with wacky taste who lived in Clerkenwell? What if I didn't like my engagement ring's final design?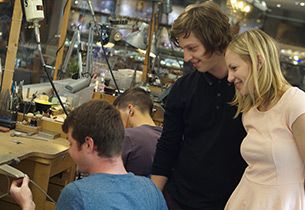 But something on this website caught my eye. Harriet explained that her goal was to offer - design, in its truest sense. She seemed to be saying that jewellery design is often self-indulgent, trendy and all about the designer's own personality - her goal was the opposite. So she creates individual engagement rings for individual customers which reflect their ideas and personality as well as her own elegant and timeless design style.
This reassured me - it seemed like a good way to celebrate an important event like an engagement, a ring designed and handmade that was as unique as your own relationship. I realized that the symbol that my partner was to wear all her life really needed to represent something personal and individual to us.
But what about the cost. The website promised that Harriet and her team were able to offer this service regardless of their customer's budget. 'A client with a modest sum to spend still deserves good design and need not be confined to the usual unimaginative and mass-produced jewellery often seen in the high street'. I had a fixed budget in mind which wasn't huge, so was pleased to find out that Harriet would work to within this figure. She promised the best possible value for money within the limits of what we could afford. So it followed that individually created designer jewellery need not be more expensive than mass-produced high street products. My credit card breathed a sigh of relief.
All this couldn't have come at a better time for us as we were beginning to wonder if all high streets were going to end up looking identical, with the same mass-produced products everywhere. For a piece of jewellery as important and personal as an engagement ring, we were beginning to like the idea of something different and individual and, coupled with good old fashioned craftsmanship, this seemed like the perfect choice. Harriet seemed to offer this to us and by the look of it her company is flourishing with a shelf or awards - most recently becoming North Hertfordshire's Most Successful Business and reaching the final of the UK Jewellery Awards two years running - the jewellery industry Oscars - quite an achievement!
We studied Harriet's website, browsing through 100s of pictures of previous commissions and other handmade work. A wide selection of styles and ideas are shown together with more unusual commissions featured in more detail. A few of the styles particularly stood out to us and we had a few ideas of our own.
So we booked an appointment at Harriet's studio in Hertfordshire to have a chat. We were a little nervous as we drew up outside her converted farm building near the picturesque village of Halls Green. But the sun was shining and it was a relief to be out in the countryside on such a romantic mission!
Harriet greeted us and soon we were chatting about our wedding plans and engagement ring ideas. She wasn't at all like we had feared - very easy going and down to earth. Her beautiful showroom was full of elegant designs that all seemed modern but wearable. We began to understand that talking is essential to this design process. Harriet explained that the free exchange of ideas and concepts is crucial in design, as every commission is different. Some people approach me with a clear idea of what they want, which makes my life easy! Others are much less sure - it's these customers that are the most challenging but potentially the most rewarding.