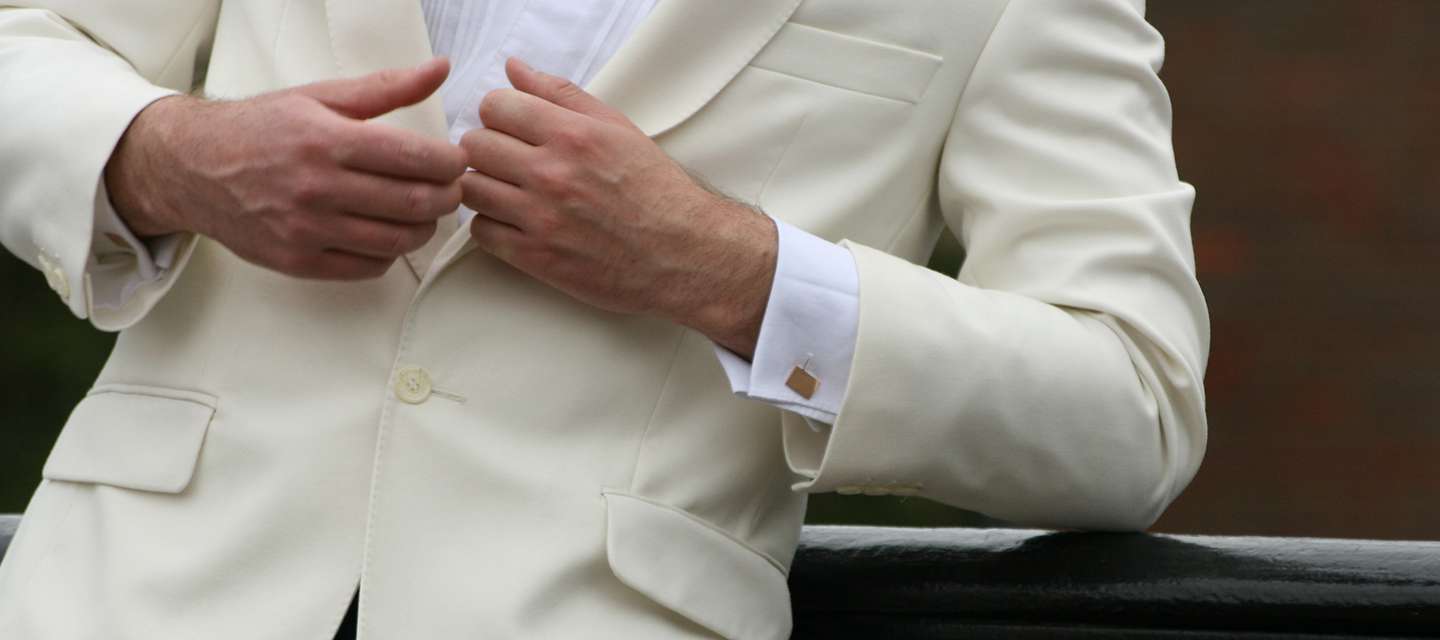 Cufflinks - Securing with Style
Cufflinks are becoming a more and more popular gift for the wedding day; it is this fact that has prompted this article. Have you ever thought why cufflinks were created? This article is going to discuss a little bit of the history of cufflinks and how they came to be.
Up until the mid twentieth century many gentlemen were wearing waistcoats and jackets, and therefore the shirt itself was often seen as more of an under garment, worn with a cravat or tie, so very little of it was really on show!
It was actually before the 17th century that cufflink was first being thought of as the shirt was tied at the cuff with a ribbon, as unlike today's fitted shorts, the sleeves were loose and frilly. The ribbon often was coloured to match the outfit. Forms of cufflinks were actually found in graves, believed to date back to the fifth and sixth centuries.  
Wrist clasps were often made from bronze and they were then sewn on to the cuffs and clipped together to hold the sleeve tight, but these were not worn by Anglo Saxon men but by the women.  So although these had a similar role to the modern cufflink, these were not created to be worn with a man's shirt.
In the mid 1600's the French cuff was first introduced and this took the cuff further than just being a practical item to personal adornment. Royalty were commonly seen to be wearing decorated cuff fasteners and in the late 1700s, middle classes and tradesmen adopted this. By the time the 1840s came, cufflinks were usually found in the form of gold, silver, or pearl buttons held together by a brass chain.
The Industrial Revolution saw the development of precious metals and this led to mass produced gold cufflinks.  In the 1920s cufflinks were being developed to maximise security, creating the T-bar link.  
Cufflinks today are still very popular and are worn everyday as well as for special occasions. The use of them is on the up in the workplace as they are believed to show an attention to detail in the business environment. We are finding that own customers are often looking to design a special bespoke pair of cufflinks for a special occasion such as a wedding day, anniversary or birthday.