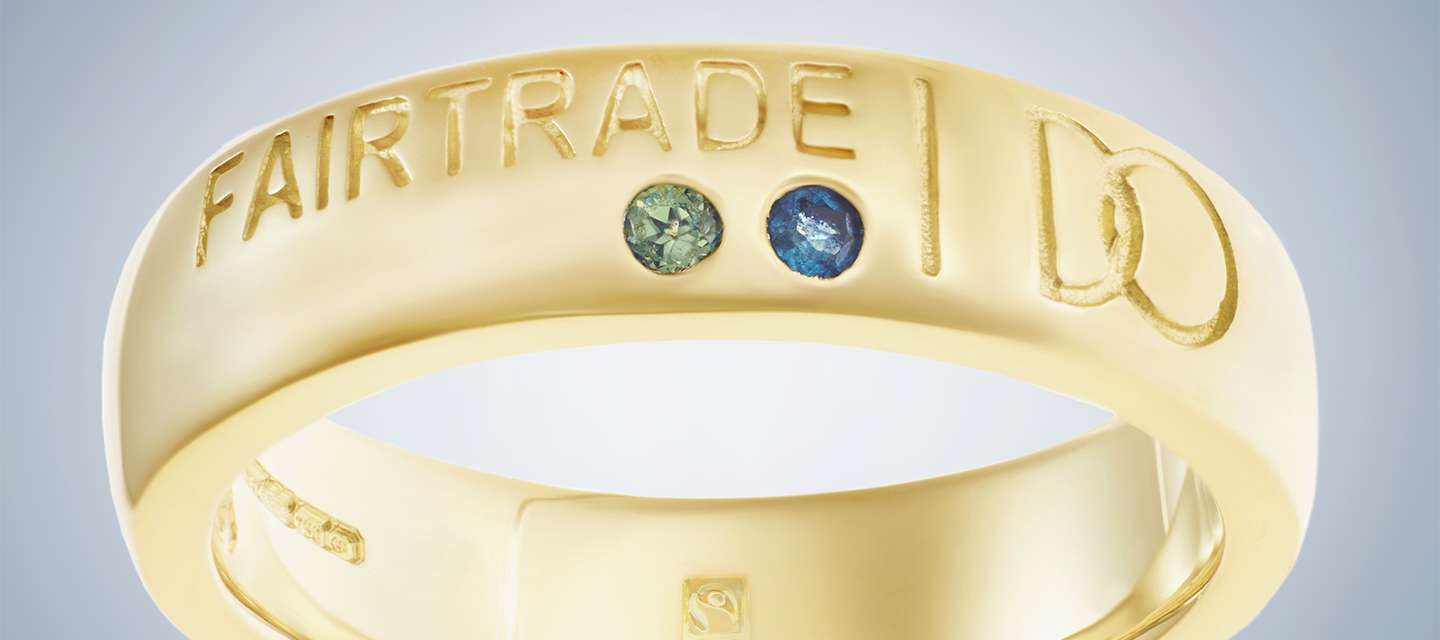 This month I had the pleasure of attending a talk with Greg Valerio, a pioneer of the Fairtrade metal movement. Greg travels around the world meeting and helping miners and their families, finding out first hand, how the mining and production of the metal we wear and work with on a daily basis, affects their lives. After hearing stories of child labour, horrific working conditions and unhealthy living environment, I started to realise what a difference the Fairtrade movement can make to so many people.
Not only do miners work long hours in challenging environments with hazardous substances for as little as £1 a day, the environments in which they, their parents and their grandparents have grown up in are taken from them and sold to vast corporations. Criminalizing the families who have lived and worked this land for generations. Alongside this, the vast amount of toxic chemicals used in this mining process are then pumped out into the surrounding areas, causing catastrophic effects to the surrounding environment, landscape and wildlife. To give you an idea of how vast these amounts are the average gold wedding band produces approximately 3 tonnes of chemical waste, meaning that every 'I do' creates up to 6 tonnes.
I asked how going around and signing up these mines to the Fairtrade movement actually affects the people on the ground, do they benefit or is it purely a ruse for the bosses to bring in more business?
The answer is, quite simply, yes. In order to benefit from the financial advantages of signing up as a Fairtrade mine the management have to put working standards in line with the organisation. This includes clauses which guarantee the Health and safety of workers, alongside the reduction of chemical use, protecting children against labour exploitation and ensuring workers are treated fairly, as we in the UK would expect. Being Fairtrade means that the mine is paid a set amount for the gold they are producing, in line with the world market prices. This in turn leads to higher pay for workers. On top of this a Fairtrade premium is paid to the mine for every kg of precious metal that they sell. This premium is managed by an independent co-operative who are responsible for ensuring that this money goes back into the local community, providing amenities such as healthcare, education and fairly priced produce for the community.
Here at Harriet Kelsall Bespoke Jewellery we are proud to fly the flag of Fairtrade wherever possible and have been offering this option to our customers for over two years, Harriet released this statement in 2011 to emphasise how important this is to us all.
Globally, there are over 100 million people who depend directly or indirectly on artisanal and small-scale mining and who are trapped in unfair supply chains, struggling to get a fair price for the gold they mine.
With the launch of certified Fairtrade gold we can slowly start to change this and improve economic, social and environmental conditions for miners. As one of only 20 companies in the UK to be involved at the launch, we are committed to educating people about the difference they can make by choosing Fairtrade and Fairmined gold over 'standard' gold and hope one day to have so much demand that we can convert all our gold over to Fairtrade gold.
Our message is simple. For the price of a meal out, you can have an Fairtrade gold wedding ring, engagement ring or eternity ring, instead of one made with standard gold and feel happy in the knowledge that the people who mined the very same gold that is on your finger were paid fairly. When we are talking about the important life-moments such as a ring as a symbol of engagement or to mark the birth of a child, this seems especially worthwhile somehow.
We do not profit from the sale of Fairtrade products and although the supply is still somewhat limited across the world, demand is growing and therefore availability is improving. I look forward to meeting Greg next year to hear good stories of improved lives and promising futures.