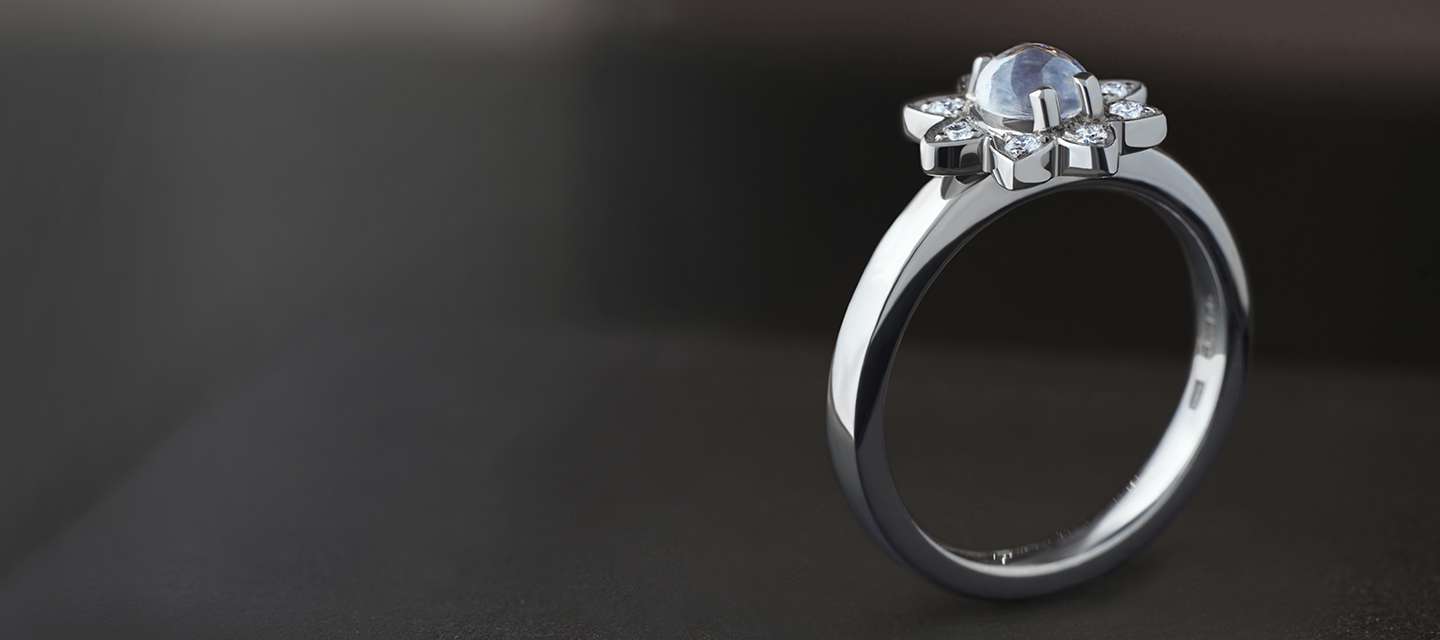 Moonstone Engagement Rings
Our customers are loving moonstone at the moment, but what is making moonstone such a popular choice?
Let's start with the facts, moonstone is a type of feldspar, and is the most popular type within this stone family, with its dreamy, milky white colour. Although not many people know that moonstone can be sourced in black, blue, rose and even yellow! Moonstones are mined all over the world, including Brazil, Europe, India, Madagascar, North America, Tanzania. The most popular and largest gemstones come from Ceylonese mines, and these are called Ceylon Moonstone.
So, why is moonstone so popular, moonstone is a mystical gemstone, and a really popular choice because of its luminous sheen that flashes through the stone (this is known as the Schiller effect) the colours of light almost dance through the stone! It means that each gemstone is unique. This beautiful gemstone is not only seen as mystical but associated with magic and well being, so it is no wonder that so many people have this as their number choice for their engagement ring.