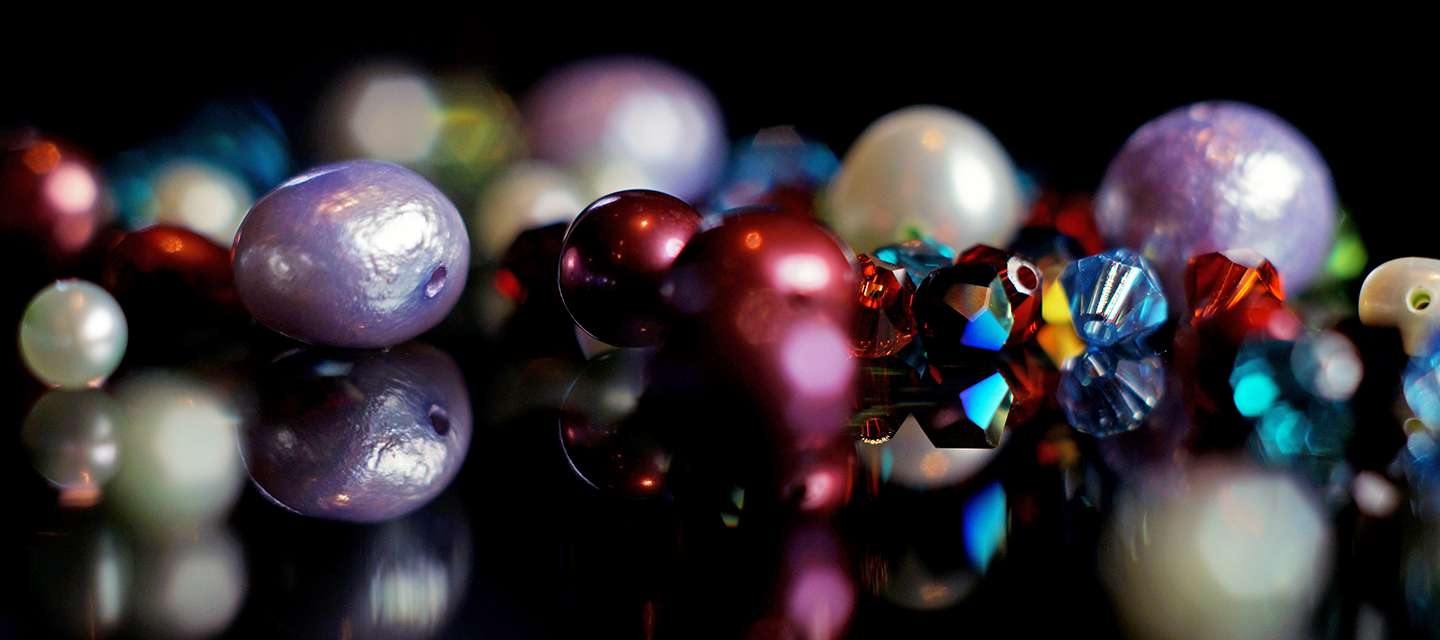 Pearls have always been in fashion over time, and now seems to be one of those times that they are very popular again. Pearls in jewellery will always be seen as something beautiful and classic the perfect way to complete any stylish, vintage look. However Jewellery designers are always looking for ways to give a modern classic, a new and interesting twist because this is a great way to create something beautiful and elegant, and recently this has been done in many ways with pearls.
Pearls are found in the living shell of a mollusk, it is made up of calcium carbonate, which builds over time as they are secreted by the mollusk and grains of grit and sand get in to the organism. Pearls are considered better quality the more smooth and round they are. They can come in white, blue, orange, green yellow, brown, pink purple, grey, black and multi-coloured, but they are usually a pale or subtle version of these colours. Pearls occur naturally, however almost all pearls used in jewellery are cultured, which means they are specifically farmed for that purpose. Freshwater pearls are more affordable than saltwater pearls, because their shape is usually irregular and are more common than saltwater pearls. There are hundreds of different types of pearls, which are found in various locations, they can be different colours, shapes and surface textures depending on the environment they are found in. Pearls are also often dyed to a more desirable colour.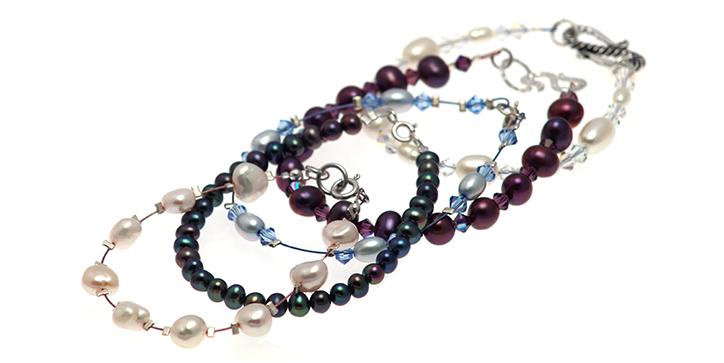 Although in the past it has always been the more round the pearl the more desirable, it has been popular more recently to go for something a little more interesting and unusual, so a modern twist on something very classic. Keishi pearls are a great example of this, as they have the same surface colour and the beautiful pearlised look of regular pearls but they are a bit misshapen and more of a flat shape compared to cultured pearls, they are actually the by-product formed in pearl cultivation, this is why they don't have the round shape, but they do make really beautiful and interesting jewellery and we have had lots of past commissions where customer have used pearls in necklaces and earrings. Recently Pearls have also been used in engagement rings as an alternative to a large central diamond, this can be great to create a beautiful, elegant, statement piece of jewellery at a lower cost, and also have a few smaller diamonds in the shoulders of the ring to give it a bit of sparkle, which is perfect because pearls make the great wedding jewelley so a beautiful pearl necklace or pearl earrings to go with a pearl engagement ring would be a lovely combination to complete that beautiful and elegant bride look.
A great way to discover the history of pearls, is the Pearls exhibition at the V&A Museum in London. It gives you the opportunity to see some stunning pearl jewellery from the past. It is an amazing opportunity to see some beautiful and interesting jewellery and paintings involving pearls through time. This exhibition is on until January 19th 2014.