Perfect Places to Propose
So you have decided to propose to your partner, now you need to decide between the many possible engagement rings to find the one that will make her want to say that oh-so-precious word 'yes'. But... what if you want your proposal to be a truly memorable moment? You could decide to have an engagement ring to commemorate that moment. Using inspiration from that place or moment you could wind up with a beautifully romantic engagement ring that really shows how much thought you have put into the moment.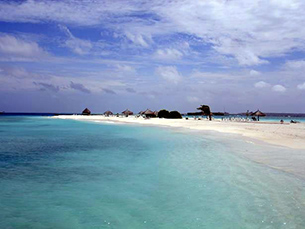 Here at Harriet Kelsall Bespoke Jewellery we are no strangers to engagement rings that are inspired by the proposal itself e.g. whatever activity you are involved in at the time or the location itself.
The Place
Have a little think about places you might like to propose across the world. There are some amazing buildings across the world that could provide you with that little bit of inspiration. Architectural detailing could inspire your engagement ring design with some amazing locations such as the Taj Mahal in India, the Eiffel Tower in Paris and, Granda in Spain. Or maybe the breathtaking 360 degree views made infamous by Sleepless in Seattle (1993) and An Affair to Remember (1957) could give your design a little bit of oomph!
Maybe the cities of Italy hold some inspiration for you with fantastic locations such as Rome, Venice and Florence. You could even have a Fleur-de-Lis inspired engagement ring! Or perhaps a trip to the Southern Alps in New Zealand is more up your alley. For a truly breathtaking proposal with a landscape inspired engagement ring with a beautiful and unusual trillion cut gemstone. If Canada or America takes your fancy you could be inspired by a whole array of amazing locations such as The Grand Canyon, Yosemite
National Park or even Niagara Falls (where 50,000 couples get married each year!).
Don't forget if you are struggling with the ideas there are so many ways to channel your inspiration e.g. with the engagement ring shape, the cut of the gemstone/s, the colour of the gemstone/s and any additional detailing such as engraving! You could even choose a gemstone from the place you mean to propose e.g. you could have a tanzanite from Tanzania in central East Africa. Of course you could also opt to pay tribute to the proposal place or even time with some commemorative engraving on your engagement ring or wedding rings!
The Activity
Allot of people today like to propose out-of-the-blue to their partners whilst doing something else... this could even give you some ideas! If you plan to propose over a romantic meal maybe you could have a design based around something from the table such as candle light or even some food to mean to hide the ring in!
Or if you fancy something a bit more adventurous and tropical maybe have a beach or scuba inspired engagement ring... it might be hard to resist a nice trip to the Caribbean!
There are so many options... you could even have an engagement ring inspired by; ice skating, music from a concert, a hot air balloon or even Christmas day! Try to be broadminded and you could end up with a truly unique engagement ring!