Harriet Kelsall
Harriet is one of the most respected bespoke designers and business trailblazers working in the UK jewellery industry today. She has created numerous influential jewellery design concepts, including the wave fitted wedding and engagement rings concept which has become synonymous with her as an innovative designer.
Originally taught to make jewellery by her father, Harriet made her first silver ring with him at the age of 4.  She pursued her three dimensional thinking through an Industrial Design degree at Brunel University, achieving first class honours and the prestigious design University Prize.
 Freeman of the Worshipful Company of Goldsmiths, Harriet has led the company, designers and goldsmiths to many awards and has trained many young designers to unlock their inner story teller and become experts in bespoke jewellery.
 Harriet enjoys telling people's stories through jewellery and interpreting their brief in a beautiful and elegant way. She particularly loves Scandinavian design influences and symbolism within Victorian sentimental jewellery.
Harriet's Inspirations...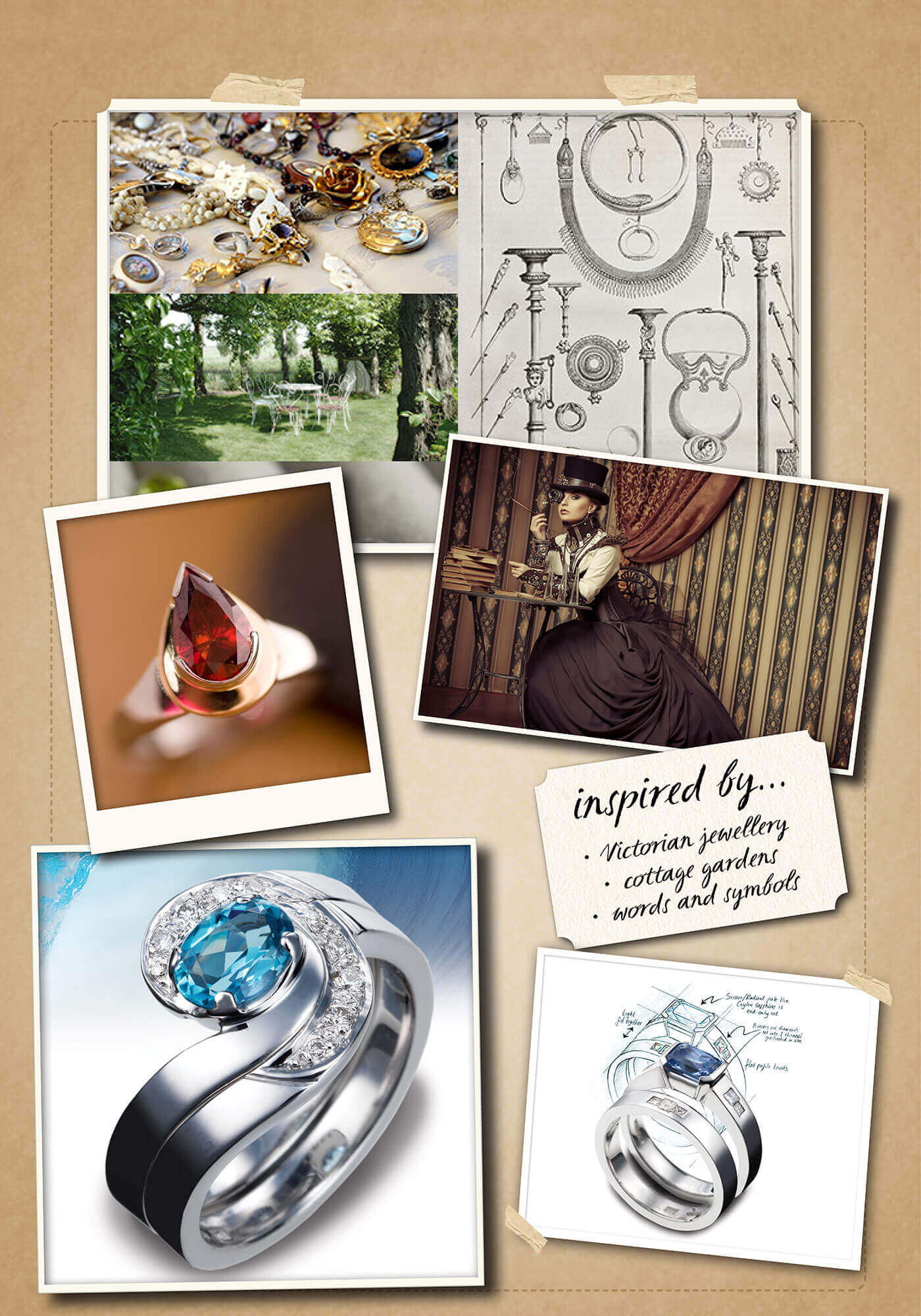 What is the typical amount you should spend on an engagement ring? This article explores the history and traditions behind the price tags of engagement rings.

An article summarising diamond cutting

At the moment, whilst 87% of consumers say that they buy Fairtrade products, in actual fact this figure is misleading. Read on to find out why...