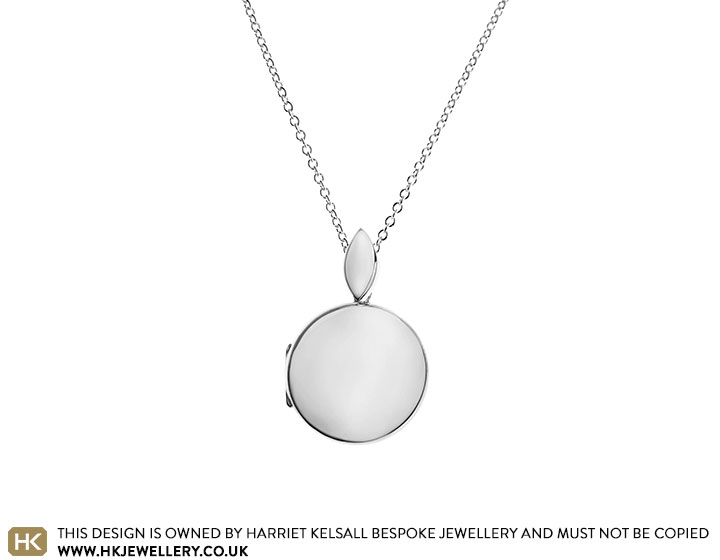 This beautiful round locket hangs on an 18 inch close trace chain by an almond shaped bail. The 2cm wide locket can hold two photographs inside its secure casing - perfect to keep photos of your loved one close to your heart.

Add hand engraved letters or numbers. Up to 20 characters for £75.

Add a 2mm round gemstone:
Diamond: add £150
Sapphire, Ruby, Alexandrite, Emerald or Tanzanite: add £125 Amethyst, Garnet, Topaz, Iolite, Peridot, Citrine, Aquamarine or Tourmaline: add £95

Please enquire about customisation, our designers would be glad to help.
Enquire about this Locket
Available from our Cambridge Jewellery Shop & Studio and our London Jewellery Shop & Studio and our Hertfordshire Jewellery Centre
Please note: As natural materials are used and our jewellery is hand crafted, slight variations in colour and size may occur.