OUR COLLECTION
These beautiful emeralds are ready to be used in your commission. Click on each to see a short video.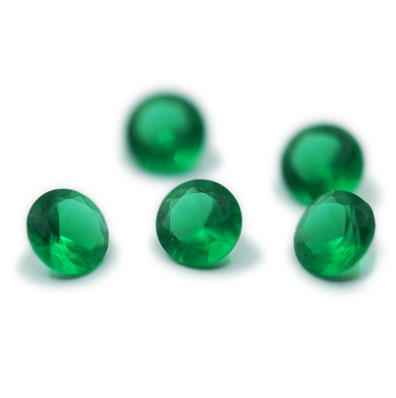 Speak to a designer about your choice, (let us know the ID number shown in the video) or we can find you similar beautiful stones from our gemstone suppliers.
You can work with our designers online and view these emeralds at home. Find out more.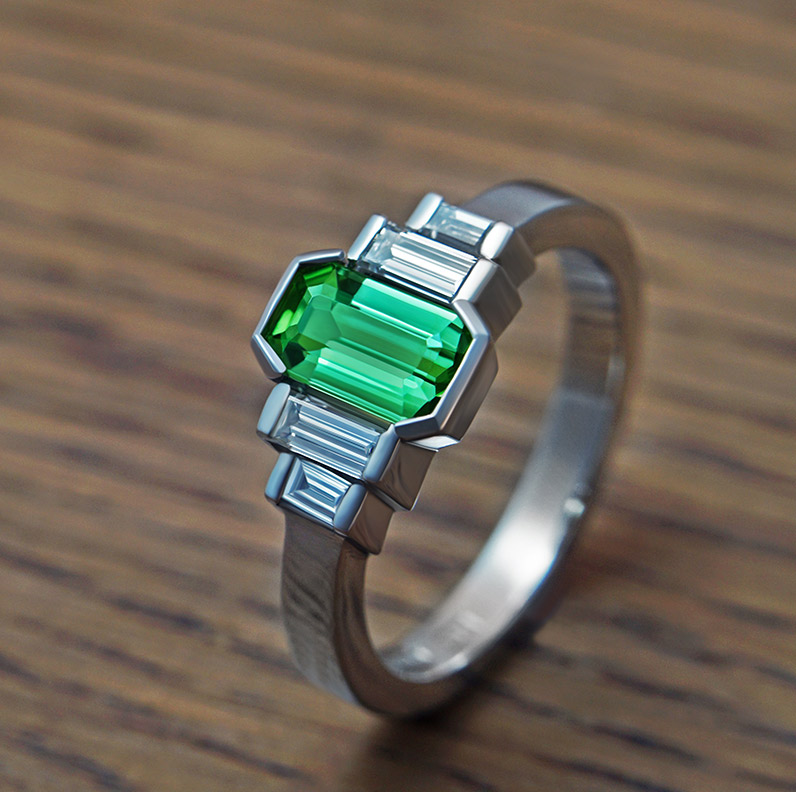 Design Ideas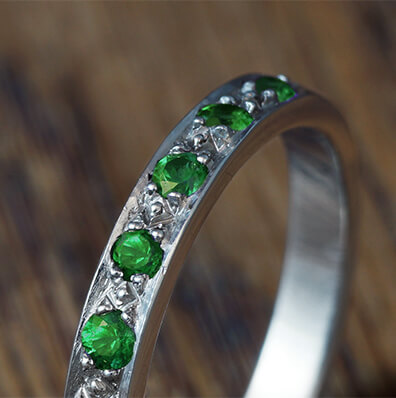 Design Ideas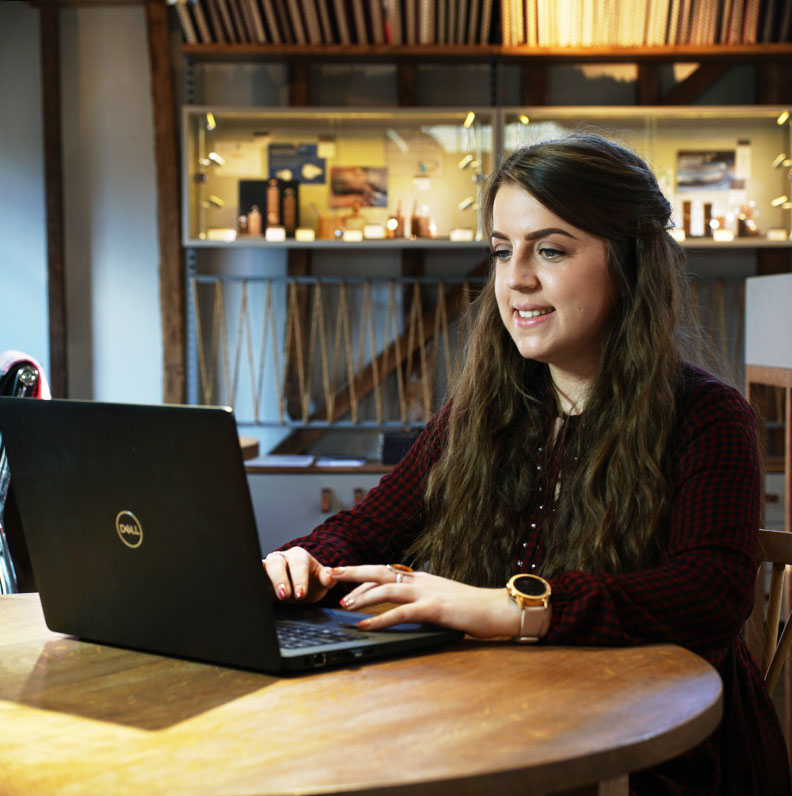 Emerald Key Facts
7 on the Mohs scale of hardness
May's birthstone
Scorpio's astrological birthstone and the hour stone for 2pm
A beautiful but brittle green stone
Flawless emeralds are very valuable indeed
Mined in Australia and Columbia
Symbolize serenity and peace of mind
General Information on Emeralds
Emeralds are a glorious green colour and a member of the beryl family. The presence of chromium in beryl is what classifies a gemstone as an emeralds and the amounts of other impurities such as iron will affect the exact shade. Emeralds are one of the most valuable stones in nature but are very brittle indeed. A flawless emerald is a very rare occurrence as its brittle nature means that most stones are included.
Emeralds were first mined in Egypt at Cleopatra's mine several thousand years ago, treasured then and now for their colour. Nowadays, emeralds are found all over the world including Australia and Columbia
Emeralds have a hardness of around 7 out of 10 (10 being the hardest stone, diamond).
Thought should be given when choosing an emerald for your engagement ring as their brittleness means that they can easily chip or even crack. We don't recommend that you use emeralds but occasionally will set one securely in platinum for a customer who has really considered their brittleness.
Emeralds are said to bring luck to its wearer during the month of May and symbolizes serenity and peace of mind. Emerald is not only the birthstone for May and also the anniversary gemstone for the 20th and 35th years of marriage. Some people believe wearing an emerald brings wisdom, growth and patience. It is perhaps this last attribute that may explain why a gift of emerald for an anniversary and is also a symbol of love and sincerity.
The word 'emerald' is a variation of the Greek word 'smaragdos' which means 'green stone' - perfectly appropriate for a gemstone that is, in fact, the green variety of the mineral beryl.
Please contact us if you have any questions or would like to arrange a design consultation.
As designers we have increasing numbers of conversations about coloured gemstones in jewellery we are moving away from the classic diamond solitaire

With summer just around the corner, this article takes a look at the different design options using May and June birthstones

Green Gemstones