Precious Metal Colours

Above are examples of the precious metals we work with most frequently. We also can work with customers' own jewellery in other metals such as 22ct gold and 14ct gold which is more commonly used internationally.  We have even been known to work with different alloys for a specific purpose, for example adding 9ct gold to 22ct to build up durability. Furthermore, we have in the past mixed different colours of customers' gold which can give an unpredictable final colour making it completely unique.
We frequently find ourselves sought out by people with sentimental jewellery to incorporate into a commission. Where other companies may shy away from working with customers' own jewellery, we pride ourselves in seeing the opportunity to create something bespoke and meaningful with their own metal.
Our goldsmiths are experts at working with older or antique jewellery and the challenges this brings, and love to see the rich history of different pieces our customers bring to us. Read more about reusing precious metal.
PRECIOUS METAL INFORMATION
Our Goldsmiths work in precious metals; gold, silver, platinum and palladium. We use these metals in various ways to hand forge, hand make, cast or hand finish to form your beautiful one off piece of jewellery.
If you are considering a bespoke ring or a one-off piece of custom made jewellery, you might like to find out a little more about the various precious metals that we can use for your design commission.
So we've put together some information pages to help you find out more. Did you know, for example, that we frequently work in gold of three different colours: yellow, white and rose? Did you know that the purity of 9 carat will produce a different colour to the purity of 18 carat? We pride ourselves in creating jewellery in a variety of finishes, if you're looking for something completely unique please talk to us, we'd love to help.
We hope you enjoy browsing through this information to find the right precious metal for your journey. If there is anything we can help you with don't hesitate to contact us.
Find Out More about each Metal Type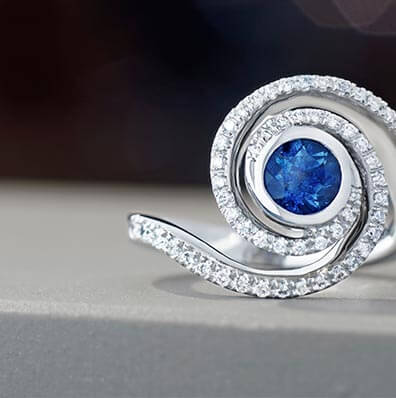 find out more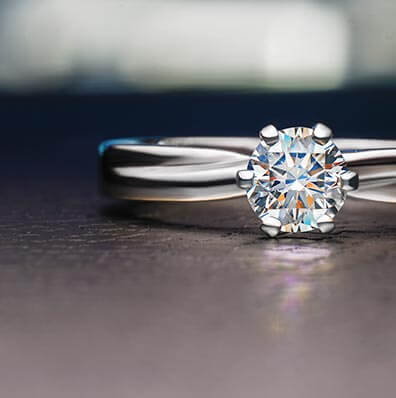 find out more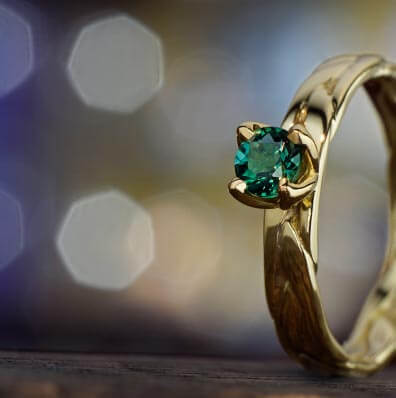 find out more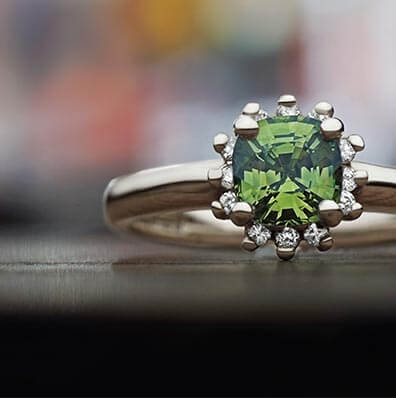 find out more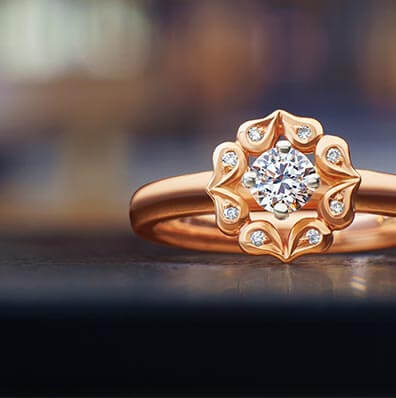 find out more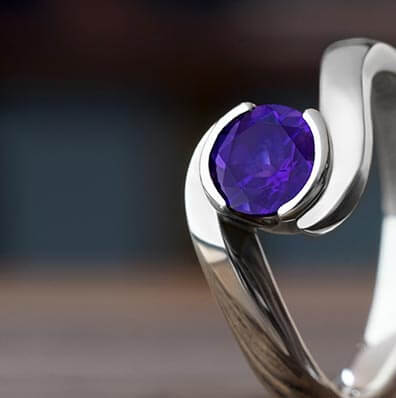 find out more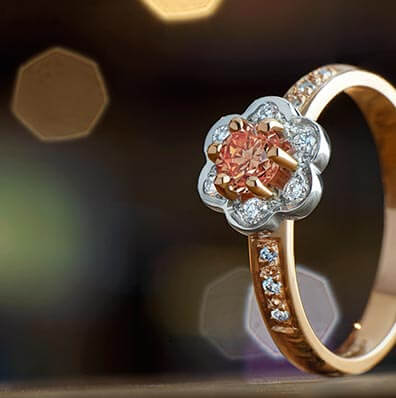 find out more
A guide on the best way to combine golds in your engagement ring and other jewellery

Our ethics ambassador, Alice breaks down the popular bright white metal, why it is rising in price and what this means for your jewellery

The increased popularity of rose gold has led to many more inquiries and this article gives an overview of the metal