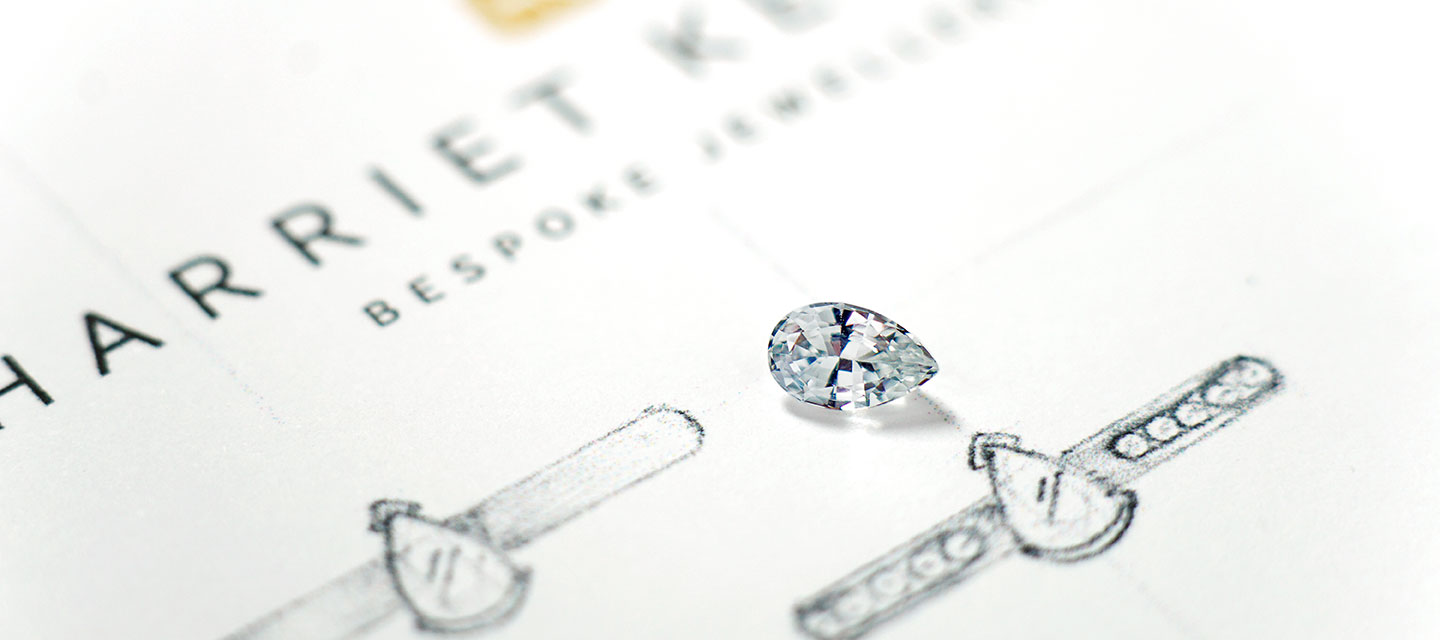 How to propose without an engagement ring
Proposing without an engagement ring is not unheard of and is something many of our customers do. Sometimes the moment may be so perfect that it's impossible not to grasp the opportunity, ring in tow or not. Finding your partner's 'perfect' engagement ring can be such a stressful task especially when you have nothing to work with. Some people subtly hint about their dream ring, whereas others may never have touched on the subject, so starting from scratch can be a daunting task for the proposer!
When a person feels it's the right time to pop the question they get in touch with one of our designers to commission a bespoke engagement ring.  If the customer only has a few ideas or even none at all, we can design something for them, perhaps incorporating some inspiration from a favourite holiday or the place they first met– the possibilities are endless. Once we've sketched some potential designs during the consultation the majority of customers are happy with the final creation and want to get started straight away, while others are still unsure if they have made the right decisions. They may be unsure about whether their partner will love the overall design or they may question if they've chosen the perfect shade of pink for their partner's longed for morganite engagement ring. If there is any doubt of this kind then a Proposal in a Box is a great solution 
 A Proposal in a Box is a wonderful way to involve your partner in the design of a bespoke engagement ring. The presentation box will contain handwritten cards showing your consultation date and introducing you to your jewellery designer. It might also include personalised hand drawn sketches to start off your design to show your partner the ideas you have already come up with. The box may also contain your chosen gemstone to go into the final design.  After the presentation, couples then love coming into one of studios together to enjoy the design consultation as a couple.
Many people love the idea of a brand new engagement ring and the special process of commissioning or buying a unique piece.  However, others may have always dreamt of proposing with an inherited family ring so that they can continue to pass it on through each generation. Sometimes people then commission a new bespoke ring inspired by the original family piece.
Whether you are proposing with an inherited ring, a gemstone of some sort, a Proposal in a Box or even a famous ring shaped sweetie, it's the engagement itself that's the most important!