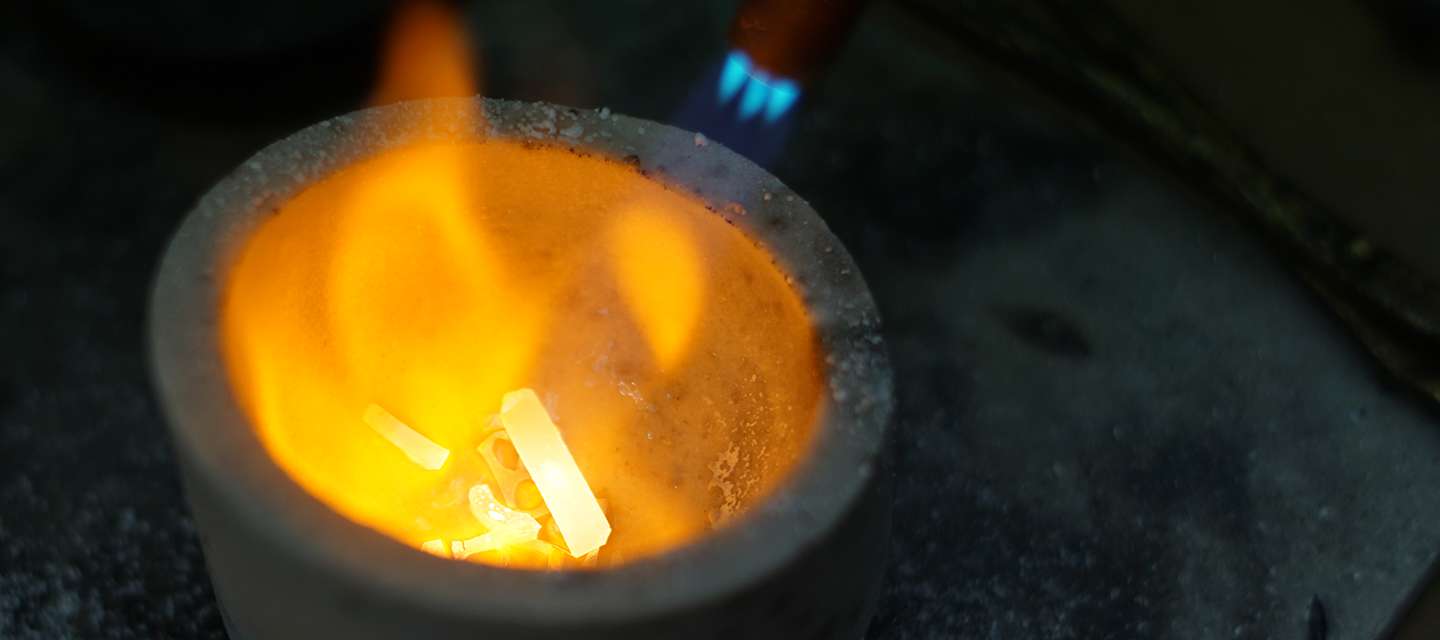 Wedding Ring Superstitions
It's that time of year, we have been inundated with happy couples planning their nuptials. Christmas is out of the way and wedding planning is the priority. Everyone wants their wedding day to be everything they'd ever dreamed of and to be followed by a long and happy married life. 'Old wives tales' and superstitions claim to help them along the way, with some still strongly followed rituals and some really rather bizarre ideas of how to help fate and luck on it's way!
Throughout history, wedding rings have taken many different forms. In 15th century Greece it was tradition for the man to symbolise his masculinity with an iron ring whilst the ladies were betrothed with a feminine and elegant gold. Today, any metal is acceptable, whether it be platinum, palladium, yellow, rose or white gold or a combination of these. Some couples like to have their rings matched to each other where as others like to express their individuality or even surprise their partner by designing their ring for them.
Across the world traditions vary greatly. In England the most prominent tradition is to wear a band on the fourth finger of the left hand as it said that there is a vein running directly from here to the heart, giving a true connection. In many countries across the world the ring is worn on the fourth finger of the right hand and historically some moved their ring to their thumb after the ceremony.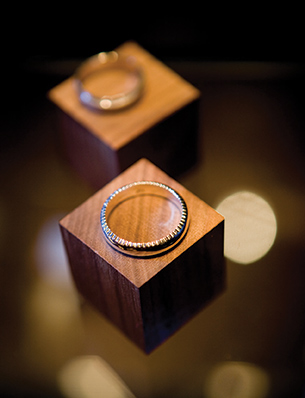 The arrival of the use of diamonds within rings is said to be thanks to King Louis XI who was fascinated by the newly found invention of faceted stones. In parts of India the presence of sapphires within a wedding ring is met with great dread as some people feel that the well being of the wearer can be compromised by a sapphire and therefore bring poor prospects for the marriage. It is really down to personal preference, some people prefer to have a plain metal band, some like to have a personal message, names or a date engraved, on the inside or outside of a ring. Some like to add birthstones to symbolise the elements of their partnership and some like to have stones or decoration to compliment an engagement ring. At Harriet Kelsall Bespoke Jewellery we believe that there is a ring for everyone and the most important thing is that the wearer loves what they have chosen.
It it is said to be bad luck to try on your wedding rings before the big day, we believe that to have wedding rings that actually fit when you say 'I do' May be more useful! Often men do not wear very much jewellery on a day to day basis so to ensure they are comfortable with the fit of their ring is very important. As part of making a ladies wedding ring we like to give our goldsmiths the engagement ring for them to match the sizes and profile to give a truly matched pair of rings for them to wear for the rest of their lives.
On the big day itself, as long as your path is not crossed by a pig, a lizard or a hare then the signs bode well, even better if you happen to bump into a chimney sweep! Bad luck is believed to be brought on if the rings are dropped, more likely to be the sign of a nervous and slightly clumsy best man! Every couple is different and every wedding will Reflect this which is why we like to encourage people to follow their heart and choose the ring that is perfect for them, whether it be in our 'Ready to Wear' range or commissioned by them. Have a look through our galleries for inspiration.