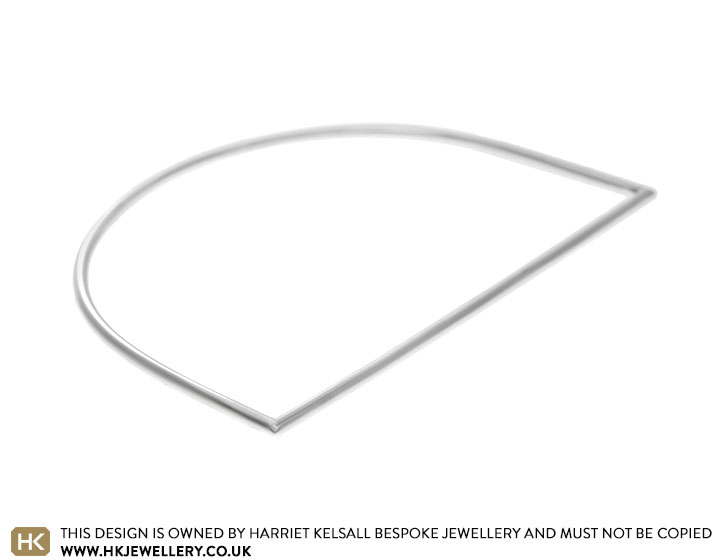 These unique geometric bangles, are an entirely new take on a classic sterling silver bangle. The D shaped structure is flat on one side with a large curve around the alternate side of the wrist creating a wearable modern look. The silver itself has an entirely round profile, for sleek, effortless wrist wear.
Inside diameter of 74mm x 54mm

Enquire about this Bangle

Available from our London Jewellery Shop & Studio and our Hertfordshire Jewellery Centre

Please note: As natural materials are used and our jewellery is hand crafted, slight variations in colour and size may occur.